Vansinnet går vidare i Storbritannien, där regeringen planerar städer med bl a mulltoaletter och maxhastighet för bilar på 24 km/h, men framför allt en detaljerad kontroll av människors vanor! The Register: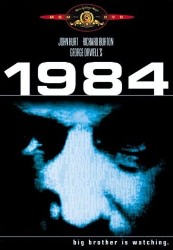 "Britons should be subjected to random carbon spotchecks and intensive surveillance of their diets, transport and waste disposal habits, says the Government's architecture and design quango in a new report today.

The word "monitoring" occurs 19 times in the 32-page publication by the Commission for Architecture and the Built Environment (CABE). If the proposals in the report What Makes An Eco Town?are implemented few aspects of life will go unrecorded.

CABE says the strict monitoring is needed to ensure the carbon footprint of the eco-town dwellers remains at one-third of the British average, which is the requirement for what's called "one-planet living", the quango says. [...]"
Lite längre ned:
"One statistic that won't be recorded is the mortality rate from suicide caused by living in such a grimly regimented and obsessively monitored environment. [...] The Government proposes 15 such towns to be built for over 100,000 citizens."
Rapporten länkas i The Register-artikeln.
(Hat Tip: Derek Tipp.)
Tidigare relaterat:


* Posten

1984 a'la Environmental Protection Agency

, om EPA:s planer att reglera ekonomi och privatliv.
* Första styckena i denna post om Storbritanniens energikris.
----------------------------------------------------------------------------------------------------------------------
Andra bloggar om: samhälle, miljö, politik, miljöpolitik, miljöfascism, koldioxid, klimat, klimatalarmism, klimatfrågan, global warming, 1984